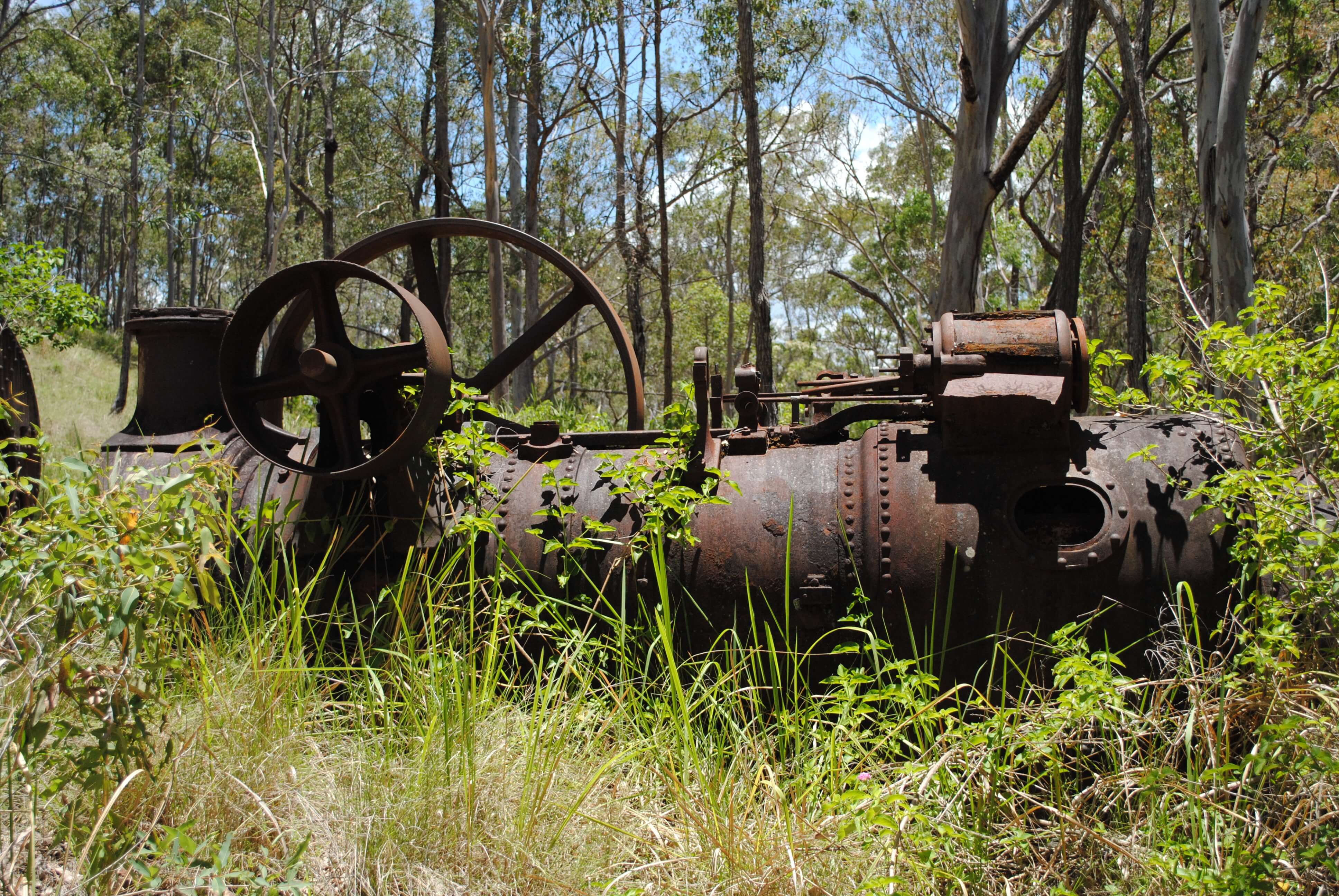 The first gold was found in Monal in 1891 and the official gold field was proclaimed 1892. Mining for gold ceased in about 1912 but resumed on a small scale in the mid 1930's.
The Monal Town Reserve was established in 1910.
The first Steam Boiler was brought by horse team from Mt Perry by George Blundell, in about the mid 1890's. The big Cornish boiler was brought from Gladstone a few years later, up the Dawes Range. A team of 62 horses were used to bring it up the range, the pick of 5 teams and five drivers, including Marshall Goody, Davey Myles, Tom Flynn & M. Williams.
At one stage the town of Monal supported 3 hotels, Cosmopolitan, Royal & The Bush Rat. Mr & Mrs Podgy Hutton owned the Royal Hotel, it is believed that Mrs Hutton was Kate Hall, sister in law of bush ranger, Ben Hall, and also formally married to another bush ranger – Frank Gardner. She came to Monal after Franks arrest as Kate Brown – Bullocky Browns de facto Wife.
Two butcher shops, general stores were looked after by George Williams & Arthur Clewley. Stores & Mail came from Gladstone by coach up the Steep Dawes Range at a place known as Gentle Annie. When going down the range a large tree would be felled and attached to the back axel to steady things down.
When traveling up the Monal Creek, the first sign of the old township is the cemetery on the right. There are two fenced graves and many unmarked graves. In 2000 a set of wagon wheels and a plaque with the known names, ages & occupations of the people that were laid to rest at Monal was unveiled as a permeant reminder of what people gave to make a living in the pioneering days.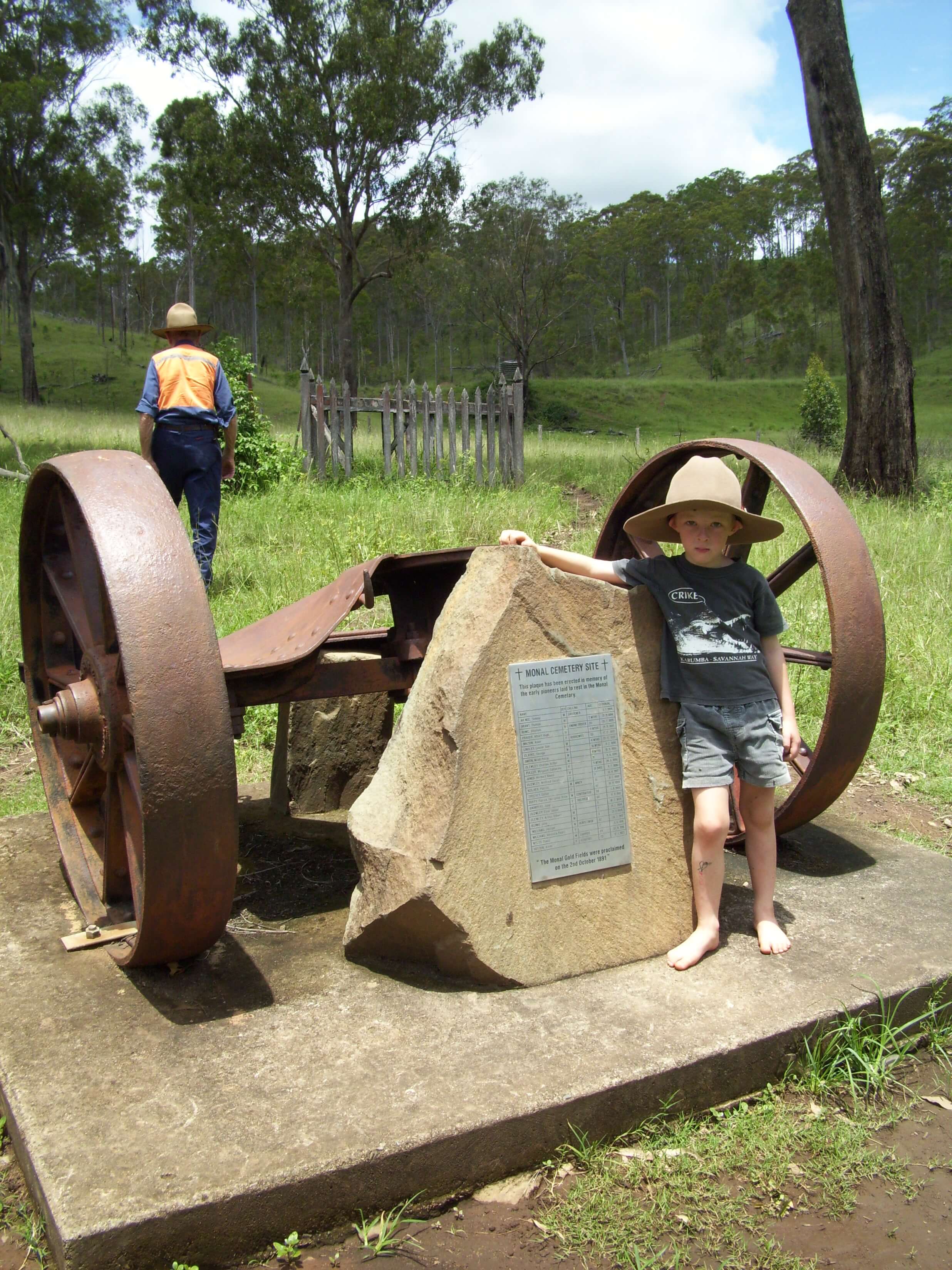 Continuing on up the creek, you may still be able to spot out old stumps from buildings, there are many reminders if you look – flattened area for houses, planted trees – not native to the area.
On the creek bank the old stamper & boiler can be seen, along with the drag marks that were made from wagon wheels or from when the stamper was put in place (have been told & read the two different stories to the marks) in the wet clay & the ruts filled with trailings from the mines. Over time bits and pieces have gone missing from the stamper & other equipment as well as the elements of nature has taken its toll on these historic areas.
Photos Courtesy of Helen Goody